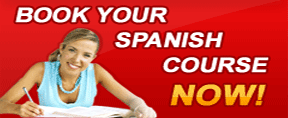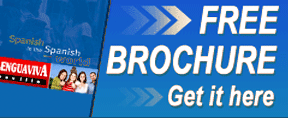 ---
Student Residence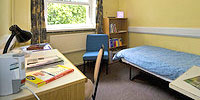 Students who may prefer to have international contact during their stay can live with other students of our school in a comfortable student residence. Price includes: bed linen, blankets, cleaning service & meals. All properties have wi-fi (wireless internet) access.
Lenguaviva offers 4 different types of student residences to accommodate our Spanish school students:
University Campus Residences
Lenguaviva Student Residences
Family-Style Student Residences
Student Residences without Board
Student Residence PRICES
Sevilla
Supplements
BED & BREAKFAST
HALF BOARD
FULL BOARD
Extra day
Private Bathroom
Double room
174€
194€
224€
35€
45€
Individual room
244€
264€
294€
45€
45€
Price includes: Cleaning service and meals. Use of kitchen is not permitted. Wireless internet access is available in all our student residences.
High Season Supplement : 25€/week for a double room and 50€/week for an individual room from March 23rd until March 31st 2013.
* Triple rooms available when 3 students are traveling together, at a discount of 20% on double room price per student.
NOTE:It is necessary to give a deposit upon arrival (150 € payable in cash or with credit card authorisation).
The deposit shall be returned to the student at the end of the stay provided there are no damages in the residence.
The accommodation is available between 12:00 noon on the Sunday prior to the first day of the course (Monday), until 12:00 noon on the Saturday following the last day of class (Friday). Those students who, for any reason (i.e. flight arrival) need their accommodation to be available before or after the above mentioned dates will be charged for any extra days needed. The cost of an entire week will be charged to those students requiring 4 or more additional days of accommodation. Lenguaviva does not guarantee the availability of extra days of accommodations due to possible unavailability.
Private bathrooms are subject to availablility. Price includes: cleaning service and meals as contracted.
NOTE: The students should contact our central office in order to be informed about the place and the time to pick up the keys of their rooms. The students must respect all rules and regulations set by families, residences and shared flat administrations. If there is damage to the premises, the student must pay the corresponding amount.