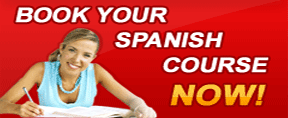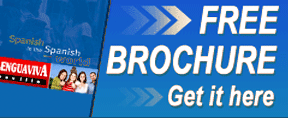 ---
Lenguaviva has one goal... YOUR SUCCESS!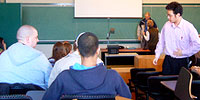 Whether you are a beginner just starting out or a proficient speaker looking to brush up on your skills, Lenguaviva is the learning center for all those who want to effectively learn Spanish. From our highly qualified Spanish teachers to our friendly reception staff, the entire Lenguaviva team works to provide our students with the very best Spanish language experience possible. Plus, Lenguaviva offers a unique and stimulating atmosphere in which you will join students and professionals of all walks of life and from all around the globe - America, Australia, Asia, Europe and beyond!
Lenguaviva's dedicated teachers employ a variety of pedagogical methods, but center around a communicative approach. This means you will be speaking Spanish from the very first lesson on. With the constant development of the verbal communication and the combination of theory with practice you will quickly achieve progress.
Spanish Levels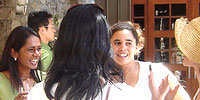 To further ensure your success, Lenguaviva organizes our courses into 6 different levels of Spanish. Each level, with the exception of level 6 (Proficiency), is divided into sublevels varying from lesser to greater linguistic knowledge. We'll assess your Spanish level on the very first day of class with a written and oral placement test, which will then guarantee your placement in just the right course level. Our six levels are:
A1: Basic (SPA 101)
A2: Elementary (SPA 102)
B1: Intermediate (SPA 201-202)
B2: Advanced (SPA 301-302)
C1: Superior (SPA 400+)
C2: Proficiency (SPA 400+)