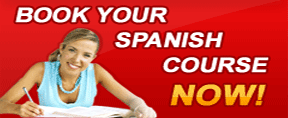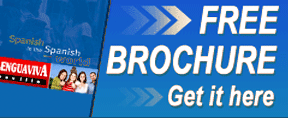 ---
About Sevilla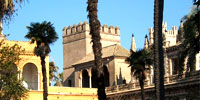 With the fervent flamenco music and the clip-clops of romantic horse-drawn carriages echoing through the winding cobbled streets, Sevilla is epitome of the Spain of popular imagination. Plus, with plenty of sunshine, tapas and wine, the sweet scent of orange blossoms and some of Spain's cheeriest people, Sevilla provides an unbeatable setting in which to study Spanish.
A dynamic mixture of young and old defines Sevilla, in which a vast 15th-century cathedral towers over the white-washed houses of the Santa Cruz neighborhood and where you'll find all the modern hustle and bustle pulsating through the streets, shops, plazas, cafés and bars.
Discover Sevilla - Activities and Excursions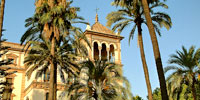 In Sevilla, you will never be bored - and that's a promise. Our varied leisure-time program ensures that our students soon feel at home and blend right into the Sevilla lifestyle. You can find our monthly cultural program on our webpage or you can request one sent to you by airmail.
You will discover and experience Sevilla's endless offerings in a variety of ways, including museum visits, film showings, pub nights, shows at one of Sevilla's notable theaters and much more. Learn how to dance the traditional Sevillanas dances, one of our most popular activities, or explore the region by joining us on excursions to Córdoba, Ronda, Cádiz and many other nearby destinations.