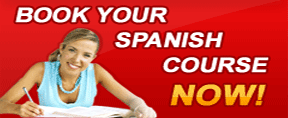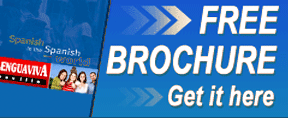 ---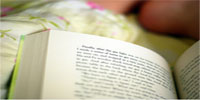 The demand for learning Spanish has more than doubled in the last 10 years and in 15 years there will be 500 million Spanish speakers in the world. As a result, business negotiations and trade agreements in both hemispheres hinge more and more on the economic importance of Spanish. It is now one of the most important languages in international business and political meetings and is an official language in the EU, MERCOSUR, UNESCO, the UN, GATT, ONUDI & U.I.T.
Additionally, the increasing number of Spanish speakers in the U.S. has made it crucial to a variety of professions. Spanish teachers are evermore highly valued and sought after, while medical professionals face the need for Spanish to communicate with patients on a daily basis.
For these reasons, Lenguaviva offers a variety of Business Spanish Courses designed to help you use Spanish in your professional life. You'll improve your general Spanish skills and at the same time, acquire the vocabulary and cultural knowledge necessary to feel comfortable speaking and writing about all kinds of business related topics.
Executive Spanish Program Characteristics
The Executive Spanish Program in Sevilla is an individualized training program for professionals of all kinds who want to acquire useful Spanish skills for their respective line of work. In Sevilla, you will be taught by a highly qualified native speaker with specific knowledge in your field of expertise. Our goal is to provide a tailor-made Spanish course that will simultaneously equip you with cultural skills suitable for each particular vocation.
Whatever your job – businessman, doctor, lawyer, biologist, etc. – we can match you up with a teacher specialized in your field.
Intensity: from 1 lesson per week and up
Duration: from 1 week and up
Tell us your needs and we'll design a special course for you... just contact our Head Office in Madrid!
Executive Spanish PRICES
| | | | | |
| --- | --- | --- | --- | --- |
| | Duration / Lessons | 1 Student in class | 2 Students in class | 3 Students in class |
| | 1 lesson per week | 40€ per student | 25€ per student | 18€ per student |
| | 5 lesson per week | 190€ per student | 120€ per student | 85€ per student |
| | 10 lesson per week | 380€ per student | 230€ per student | 165€ per student |
| | 20 lesson per week | 690€ per student | 450€ per student | 320€ per student |
| | 30 lesson per week | 995€ per student | 640€ per student | 465€ per student |
| | extra lessons (30+) | 33€ per lesson | 22€ per lesson | 15€ per lesson |
Starting Dates & other information
Starting Dates: Any day - All levels - All lessons must be taken within the same week.
Levels: All levels, but students who arrive together must be of the same Spanish level
Extra Students: The price is reduced when a 2nd or 3rd student with the same level joins the class.
Supplements: 15% additional fee for specific Spanish lessons (example: Medical Spanish, Legal Spanish...); additional fee from 15% for classes outside of the school (min. 15€).
Spanish & Internship Program Characteristics
This program is designed with young people in mind who need to bridge the gap between their education and entering into working life. It is an exciting time when one door will be closing and new ones will be opening, so this course enables the student to improve their Spanish in a professional environment as they experience the Spanish culture and working life for themselves. The valuable knowledge gained from the internship or work experience will be transferable across to other opportunities in the future and is almost certainly guaranteed to be of interest to employers when incorporated into CV's and résume's.
Spanish + Internship / Work Experience
| | | |
| --- | --- | --- |
|   | Type of Course | Prices |
| | 4 weeks Intensive course + 8 weeks Work Experience | 1.140€ for 12 weeks |
| | 8 weeks Work Experience | 800€ for 8 weeks |
|   | extra week Work Experience | 150€ for week |
Included: optional 4 weeks of Spanish intensive course + training + information, evaluation, assessment and orientation: a full or part time internship working with professionals in the field selected; support and contact with Lenguaviva. Extra week of work experience is not always available .It is mandatory to take out civil liability and medical/accidents insurance.
Starting Dates
Intensive Spanish + Internship: Every 1st Monday of each month, all year round
High intermediate or advanced level
Spanish + Paid Work Characteristics
Tourism is one of the most important industries in Spain, so we have specially designed this Spanish Paid Work course to help you improve your Spanish then use your language skills in a paid position at a Spanish hotel.
This program includes 4 weeks of Intensive Spanish followed by paid employment at a Spanish hotel, averaging 38 to 40 hours work per week. The work can be across Spain, both on the mainland or in the Balearic or Canary Islands, either in a hotel or country home. Accommodation and meals are provided during the employment and a monthly allowance will be earned of 200 to 400 euros. Positions are in a variety of sectors ranging from kitchen and waiting staff to room service, reception or even maintenance.
Please note that a minimum of upper intermediate language level is required to sign up for the Spanish + Paid Work course. This course is only available to tourism students, although students studying hospitality or other similar subjects may also be accepted. Students are placed according to their preferences and their Spanish language skills, however all work employment is subject to availability, with an increased number of options available in the summer high season months of July and August.
Please note: the maximum number of students per class is 10.
Spanish + Paid Work
| | | |
| --- | --- | --- |
|   | | 4 week course (80 lesson) |
| | Spanish Paid Work Course | 1.400€ |
Starting Dates
Every Monday, all year round
Note
Also included is CV coaching, interview, placement and references
This course is only available for EU citizens who are Tourism students
Paid work at a hotel is available across Spain, the Balearics and Canary Islands, subject to availability
General terms:
Registration & application fee: 65€

Lenguaviva study materials: 30 € per set

Max. 10 students per teacher group, average 5-6 students per class.
1 lesson = 55 minutes
It is mandatory to take out civil liability and medical/accidents insurance.